October, 2023
Creating an Inclusive Life Sciences Cluster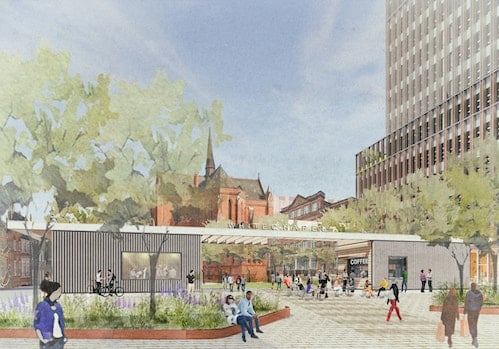 Barts Life Sciences is delighted to be supporting the Future Cities Forum's "Knowledge Cities 2023" event on 23rd November, from 0930 – noon.
Building on the pioneering life sciences work already undertaken at Barts Health NHS Trust and Queen Mary University of London, plans are underway for a major development of several plots adjacent to the Royal London Hospital, aiming to create one of the largest health-focussed research and innovation Clusters in the country.
The Cluster aims to bring together industry, the NHS, academia and our local community in a powerful collaboration that has the potential to transform skills, employment and healthcare for the people of East London.
Future Cities Forum brings together city leaders, councils, long-term investors, developers, technology innovators, hospital trusts, universities, cultural organisations, architects, engineers, urban planners and real estate advisers to discuss the latest development and regeneration projects across the UK.
​The event will discuss among other topics:
The proposed Life Sciences Cluster in Whitechapel and what it is aiming to achieve.
What the community benefits could be of the Cluster.
What might be required for inclusive growth.
How the Cluster complements other knowledge districts within the Golden Triangle.
The event is being kindly hosted by Tower Hamlets Council in their new Town Hall, which was previously part of the former London Hospital, which opened in 1757.
Membership options and ticket prices for the event can be found here: https://www.futurecitiesforum.london/shop