May, 2022
Barts Life Sciences CAP-AI workshop – An insight into SMEs partnering with the NHS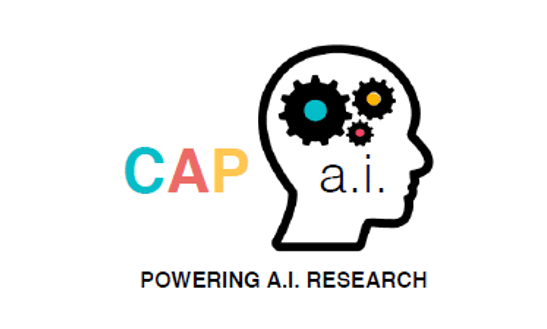 Places are now available for a workshop run by Barts Life Sciences, Clinithink and UCLPartners:
Barts Life Sciences' CAP-AI programme would like to invite you to an exciting event we will be running: "An insight into SMEs partnering with the NHS". 
This talk is aimed at start-ups and industry, academics, clinicians, and anyone who is looking to learn a little more about the journey of working to transition their innovation into the NHS.  We will have two sets of speakers, both from the SME Clinithink and from our Academic Health Science Network UCL Partners.  
When: 22nd June, 3pm-5.30pm, approximately 100 places available 
Where: In-person only. Laird Hall, Ashfield Street, London, E1 2BL 
Free of charge 
If you would like to attend please email info@bartslifesciences.org 
There will be an opportunity for networking and refreshments will be provided.  Please see the information on our speakers below and feel free to circulate to interested colleagues. Please RSVP by 15th June. We look forward to seeing you there! 
UCLP: An Introduction to NHS / Industry Partnerships 
Suzie Ali-Hassan – Deputy Director, Commercial and Innovation  
Suzie develops relationships with the private sector including global healthcare industries, national and international stakeholders. Heading up the Commercial & Innovation Team, she leads on industry engagement for UCLPartners' academic and NHS member organisations – working to introduce new technology to the NHS to drive down costs and improve efficiency.    
Prior to joining UCLPartners, Suzie was Head of Corporate Engagement at the Northern Health Science Alliance (NHSA) where she developed collaborations between industry and the North of England. She also worked within the National Institute of Health Research (NIHR) for many years supporting their national programmes and collaborations via the NIHR Office for Clinical Research Infrastructure (NOCRI).  
Clinithink – AI Solutions for NHS Clinicians & Patients:  
Phil Davies – Chief Information Officer 
Phil is Clinithink's CIO with responsibility for engineering, architecture and product delivery, as well as privacy and security.  He has a combination of technical and business expertise across complex technology implementations and product development lifecycles built up through working both in the UK and overseas.  
Anne Quirk, MBA – Health Director, Sales 
Anne has in depth experience across the NHS. She started her career at Guys and St Thomas' NHS Foundation Trust in financial and operational management, has programme directed change projects across North West London health and social care organisations and was appointed as BT Implementation lead for Cerner deployment for Imperial College Healthcare.
Anne has a passion for innovative health solutions that make real tangible difference to clinicians and patients.
Anne is privileged to work with Clinithink to maximize value and benefits for healthcare providers and patients. CLiX unlock AI is used on unstructured clinical narrative that expose clinical indicators to generate SNOMED coding to inform interventions and support redesign of care pathways with fast indexing to create value for clinicians and improve healthcare operational processes.