August, 2021
Barts Life Sciences CEO Professor Sir Mark Caulfield to give keynote address at SEHTA MedTech conference October 2021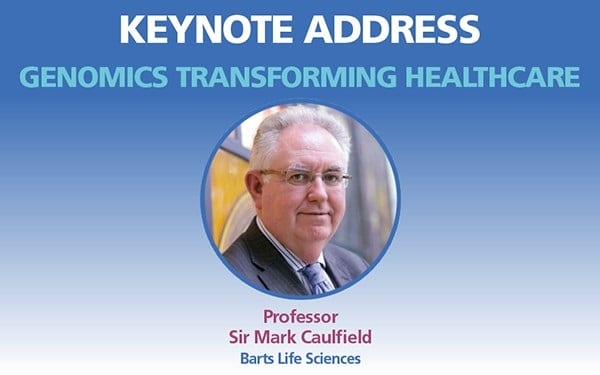 Barts Life Sciences and SEHTA are delighted to announce that Professor Sir Mark Caulfield, CEO of Barts Life Sciences will be the keynote speaker at the SEHTA 2021 International MedTech Expo & Conference.
About the conference:
Friday 8th October 2021, Hilton London Tower Bridge Hotel
The SME focused healthcare event driving collaborations between business, care, clinicians & academics
Improving health, increasing wealth
A unique combination of a live & virtual event
Over the last 16 years, South East Health Technologies Alliance (SEHTA) has developed an excellent reputation for support of its 1,300+ members, especially SMEs, through its one-to-one mentoring, fund-finding, consultancy and events programme.
In 2020, for the first time, SEHTA organised a major new international event; aimed at SME's, Corporates, Academics & NHS Healthcare Providers, designed to take the programme of support to another level. We had 42 Sponsors and Exhibitors from all over the UK, Europe and Rest of the World and over 230 delegates take part. Due to the COVID-19 restrictions we delivered the 2020 event virtually.
For 2021 we are aiming to run this event as a hybrid – a combination of a live & virtual event, to ensure the expo can be delivered to as many people as possible – an attended live event blended with the best elements and convenience of a digital one.
Our 1:1 Partnering Portal for all attendees (Sponsors, Exhibitors, Delegates & Speakers) will open from August to end of October 2021 to enable you to connect with each other, prior, during and after the event.
The conference and expo aims to help delegates:
·       Understand: Make sense of the complexities of health and social care delivery, and the challenges of accessing the NHS.  Opportunities provided by emerging concepts like 'Hospitals without Walls' and 'Virtual Wards', as a consequence of the pandemic
·       Find: Funding opportunities with Investors & Accelerators from both private and public sources
·       Navigate: Accessing overseas markets, in particular the USA and Europe
·       Identify: Current clinical challenges in the NHS
About SEHTA

SEHTA is a  health technology network organisation, providing business support for the benefit of our members who represent health technology SMEs, health professionals, care providers and academia.
Founded in 2005 as an organisation to understand and meet the needs of small healthcare businesses, we are one of the largest networks of individuals from Academia, Business and Care/Clinicians (with over 1,300 members), with the purpose of improving the health and care of the citizens of the UK as well as increasing wealth.  We do this by offering support on a one-to-one basis through our business support services and one-to-many through workshops, training and other events.
For more information please contact: Clare Ansett, Head of Communications – clare.ansett@sehta.co.uk
Tel: 07905 201857