October, 2023
You are invited to Barts Life Sciences HealthTech Launch Event!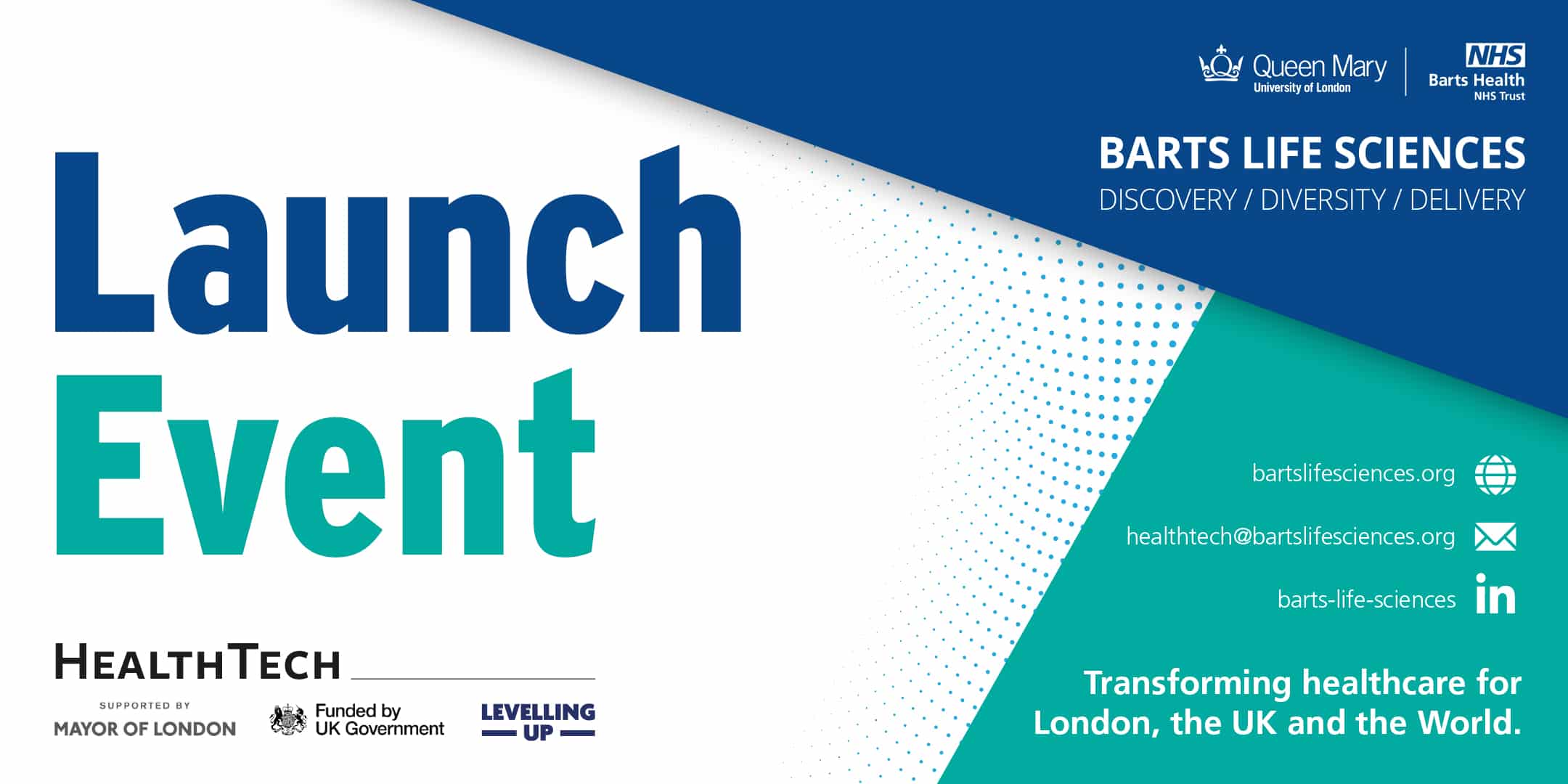 About the event:
Join us on November 2nd for the launch of our HealthTech Programme, the first of its kind to be launched at Barts Life Sciences. 
As a partnership between Barts Health NHS Trust and Queen Mary, Barts Life Sciences are excited to announce that they will be supporting HealthTech SMEs registered or active in London, aiming to provide support and foster innovation for up to 200 SMEs.
Participating SMEs will receive bespoke guidance via NHS Navigation Training, Masterclasses, and tailored 1-2-1 Advice Clinics. We will also be supporting skills and training for the local community, and actively working with Barts Health NHS Trust to foster an innovative community.
Who Should Attend:
• Small and medium-sized enterprises (SMEs) in the HealthTech and healthcare sectors, active or registered in London.
• Innovators and entrepreneurs driven to scale their healthcare innovations.
• Professionals with a keen interest in navigating the dynamic healthcare landscape.
• Organisations who share our vision and are interested in improving healthcare, technology uptake, and creating job opportunities.
Where and When:
This event will take place at Queen Mary Enterprise, 5 Walden Street, London, E1 2EF, on Thursday, November 2nd, 2023, commencing at 16:00.
Agenda
16:30 – 17:00: Introduction to Barts Life Sciences
17:00 – 17:30: HealthTech @ Barts Life Sciences: How we can support your SME
17:30 – 19:00: Networking – Meet the Barts Life Sciences team
Join us to learn more on how our programme can help your SME scale. Come along and register your interest for the HealthTech programme.
Please note, photography may be present at this event. Please do inform us of any dietary requirements. Please also let us know if you require any access adjustments in order to attend this event.
Barts Life Sciences HealthTech is part funded by the UK government through the UK Shared Prosperity Fund.
Register on EventBrite here or use the embedded checkout below.