October, 2021
Barts Life Sciences opens new talent hub at Newham College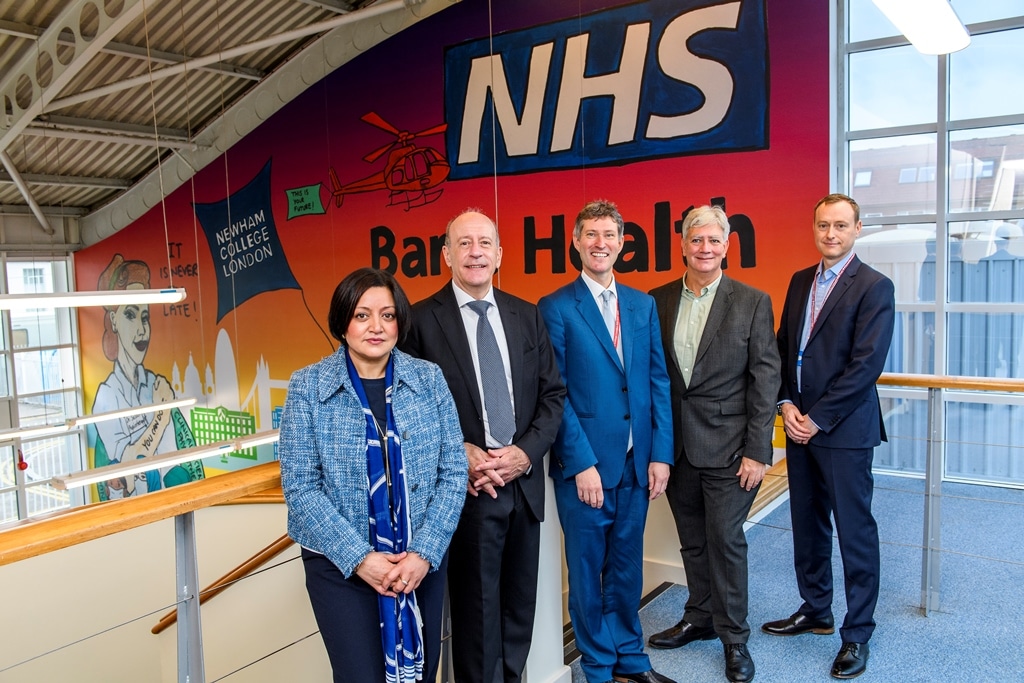 In an effort to encourage more young people to work for the NHS, Barts Life Sciences, a joint research programme led by Barts Health NHS Trust and Queen Mary University of London, have opened a new training facility for health care and life sciences in east London in partnership with Newham College.
The facility – known as the Barts Health Futures hub – is operating out of the Stratford campus of Newham College. By bringing together healthcare professionals, patients, innovators, industrialists and researchers with leading technical and professional training, it aims to increase employment opportunities for young local people in healthcare and life sciences roles.
Barts Life Sciences was awarded £148k from the Skills for Londoners Capital Fund from The Greater London Authority to run the learning hub, which offers careers advice, pre-employment training and access to apprenticeships in a range of healthcare and life sciences careers.
Andrew Attfield, Associate Director of Public Health at Barts Health NHS Trust said: "By creating this hub, we hope to encourage young people from the local community to build a career in the NHS and the life sciences.
Locating the hub at the Stratford campus of Newham College will allow us to develop partnerships with a further education provider that could offer sustainable benefits for us and our communities in Newham and beyond. It also shows a major commitment from Barts Health to being not just a healthcare provider, but also becoming a major employer and economic player in our local communities."
Paul Stephen, Principal and CEO of Newham College, said: "Newham College is delighted to be working in partnership with Barts Health in developing and running this new hub at our Stratford Campus. The hub will be a dedicated centre for people in east London to develop their skills and opportunities to pursue careers in the health and social care sector."
The learning hub will also support the sustainability of existing community engagement and education initiatives such as the Healthcare Horizons careers programme. The Healthcare Horizons programme is a core part of the Barts Health Public Health vision of addressing health inequalities in east London by developing a workforce that represents the needs of the local community.
Photo from left to right Mayor Fiaz (Mayor of Newham), Jules Pipe (Deputy Mayor of Planning, Regeneration & Skills), Paul Stephen, Andrew Attfield and Daniel Waldron (Group Director of People at Barts Health).
By Freddie Cocker, Barts Health NHS Trust