July, 2021
New Covid-19 vaccine trial opens to recruitment at Barts Health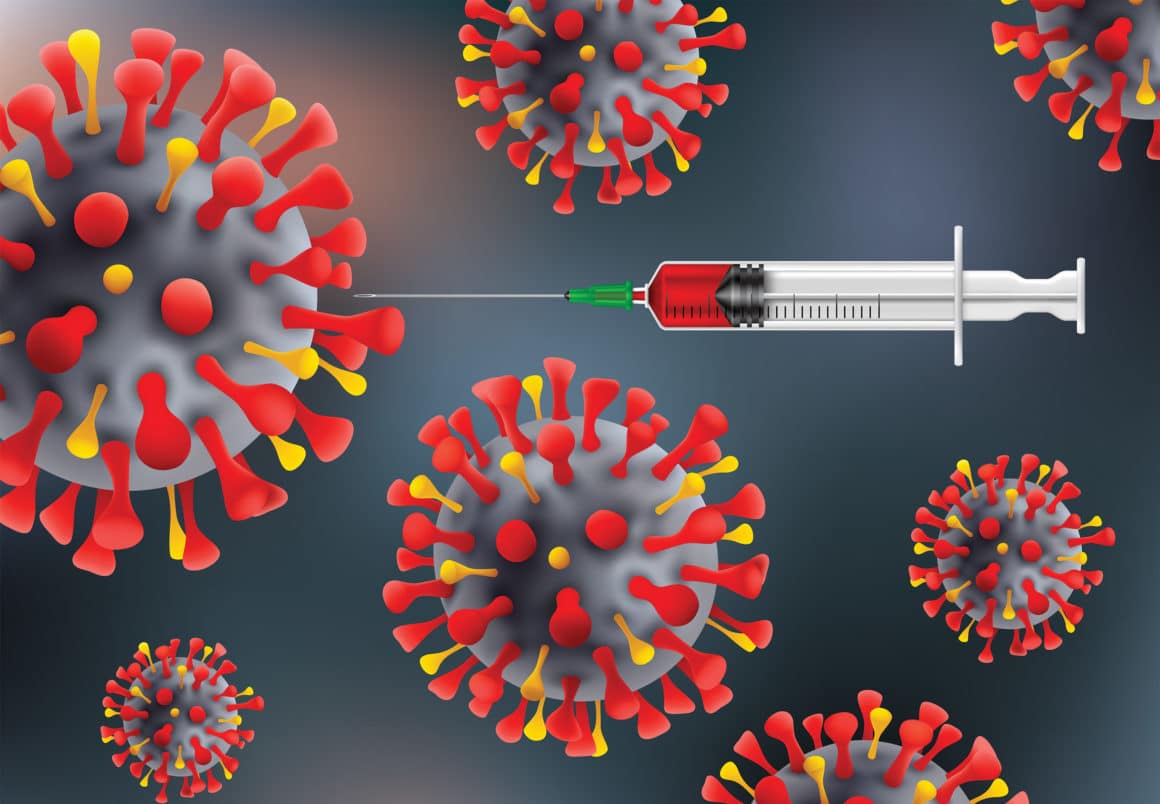 A clinical trial testing a new Oxford / AstraZeneca vaccine against Covid-19 has opened to recruitment at Barts Health NHS Trust.
Volunteers are needed to take part in the study (a phase II/III clinical trial), which is led by the University of Oxford and AstraZeneca and supported by the National Institute of Health Research.
The trial aims to test the safety and effectiveness of the new vaccine (known as a variant vaccine) in people who have been vaccinated and those who haven't been. In particular, they're testing how well it works against new variants of Covid-19, including the Beta variant.
The study will recruit approximately 800 participants across the UK sites which includes Barts Health, and a total of almost 1,900 participants across the UK, South Africa, Brazil and Poland.
The new variant vaccine, known as AZD2816, has been designed using similar technology to the existing Oxford/AstraZeneca Covid-19 vaccine being rolled-out across the UK, with some modifications based on the specific Beta / B 1.351 variant of Covid-19.
People who have had both doses of the Oxford/AstraZeneca, Pfizer or Moderna vaccine and volunteer to take part will be given the vaccine at least three months after their second dose. In these people, the study aims to test the variant vaccines effectiveness as a 'booster' vaccine.
People who haven't yet been vaccinated will be given two doses of the variant vaccine either four or twelve weeks apart. Individuals who have had one dose of Vaxzevria can also take part, with this variant vaccine acting as their second dose, four weeks after their first. In these individuals, the study is testing the vaccines general effectiveness (i.e. not as a 'booster' vaccine).
Dr Anju Sahdev, Principal Investigator for the trial at Barts Health, said: "Although the vaccine rollout has been a huge success, we still need more vaccines to ensure as much of the population is as protected as possible.
"At Barts Health, we want to give our local people in east London the opportunity to be part of this important trial."
Professor Sir Andrew J Pollard, Chief Investigator and Director of the Oxford Vaccine Group at the University of Oxford, said: "Testing booster doses of existing vaccines and new variant vaccines is important to ensure we are best prepared to stay ahead of the pandemic coronavirus, should their use be needed."
The study is recruiting participants until August, with initial data from the trial expected later this year. Once available, data will be submitted to regulators for assessment as a next-generation booster vaccine and through an expedited regulatory pathway.
You can find out more about the study, including taking part in the pre-screening questionnaire, online. Or you can email the team to register your interest.